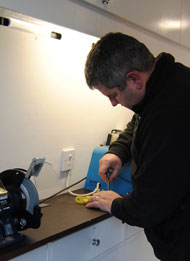 Locked Yourself Out?
We can provide an emergency call out service, anytime, day or night, to get you into your House or Office.
When you lock your keys in the house, or need to change the locks for security measures, minutes can seem like hours. We can and will have an experienced locksmith at your door within 30-45 minutes.
If it is necessary we can remove the lock on your door without causing damage to the door itself, and we will then fit a replacement lock for you.